Search Functionality in Sound Show

In the fast-paced environment where quick access to sounds is vital, Sound Show offers robust search capabilities designed to get you the sounds you need, right when you need them.

Search Tab
Look for the tab featuring a magnifying glass icon to access the Universal Search function.
Ensure the source dropdown is set to "Sound Show" for internal searches. Other options are available for searching external sources like your file system or the Freesound website.

There is a search tab (with the magnifying glass icon)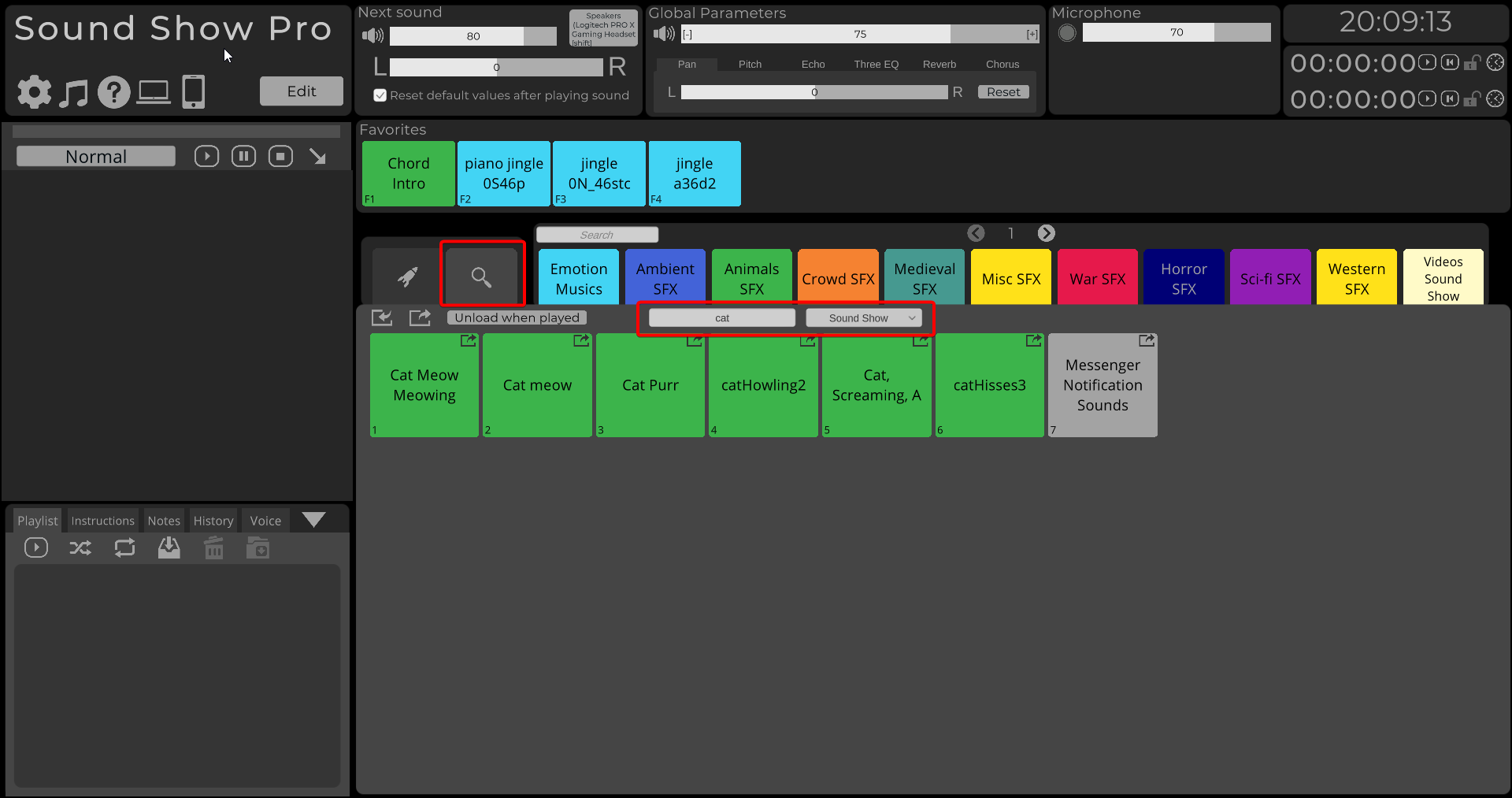 Search Requirements
A minimum of three characters is needed to initiate a search, allowing for more precise results.
Search Scope
The Search scans through:

Sound names
Tags
Categories
You can add tags when the configuration of an element :
Category Row Filter
A search field at the top of the categories row allows you to quickly filter categories, making it easier to locate the one you need.
In-Category Search
Each category tab also features its own search bar, enabling search queries confined to that specific category.