Control Sound Show with your midi controller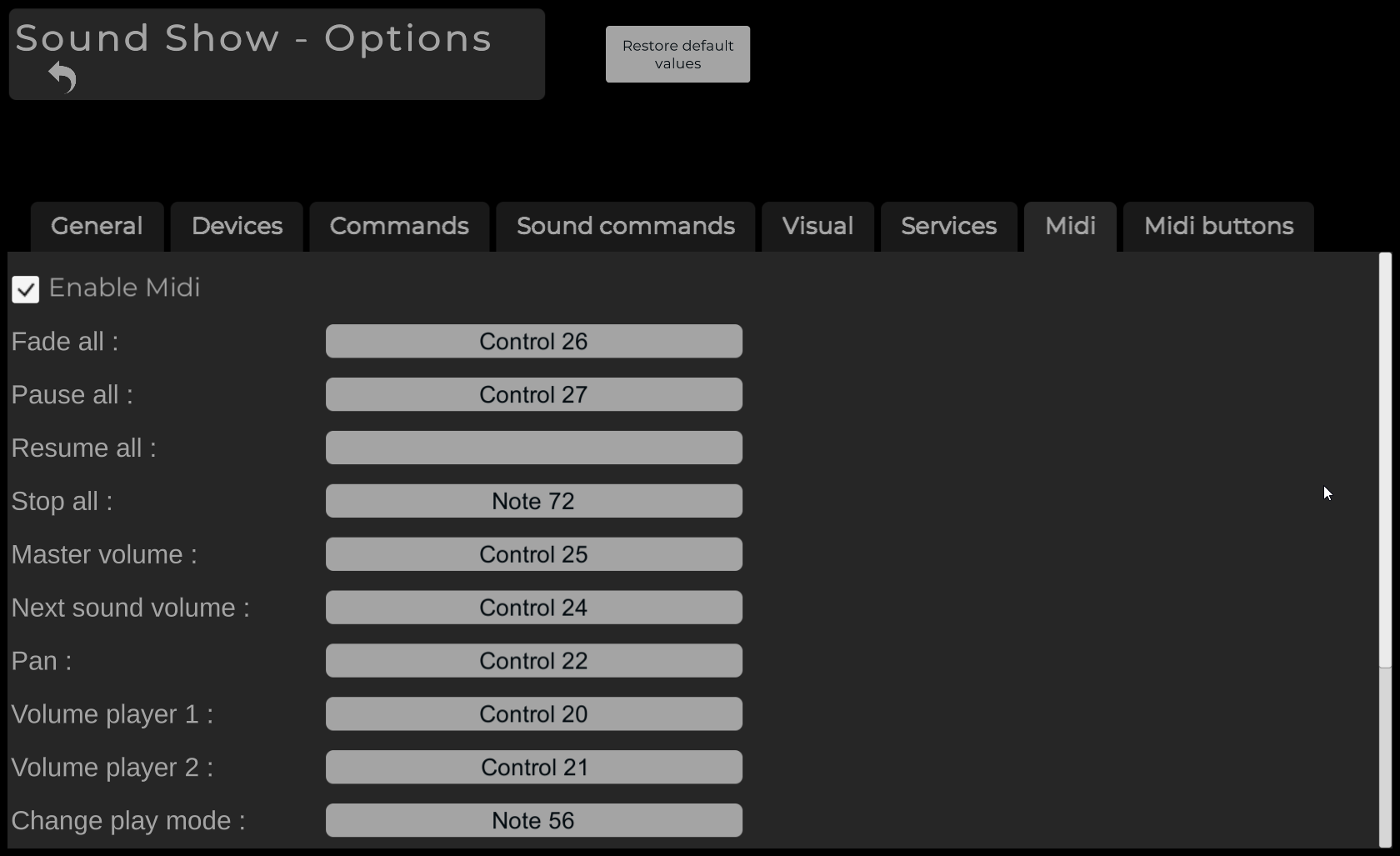 You can with the pro version of Sound Show control your soundboard with your midi controller. Go to the Options view and go to either the "Midi" tab.
Check the toggle "Enable Midi"
You can then click on the buttons on which you want to assign a midi action. Then do the action on your midi controller to assign it.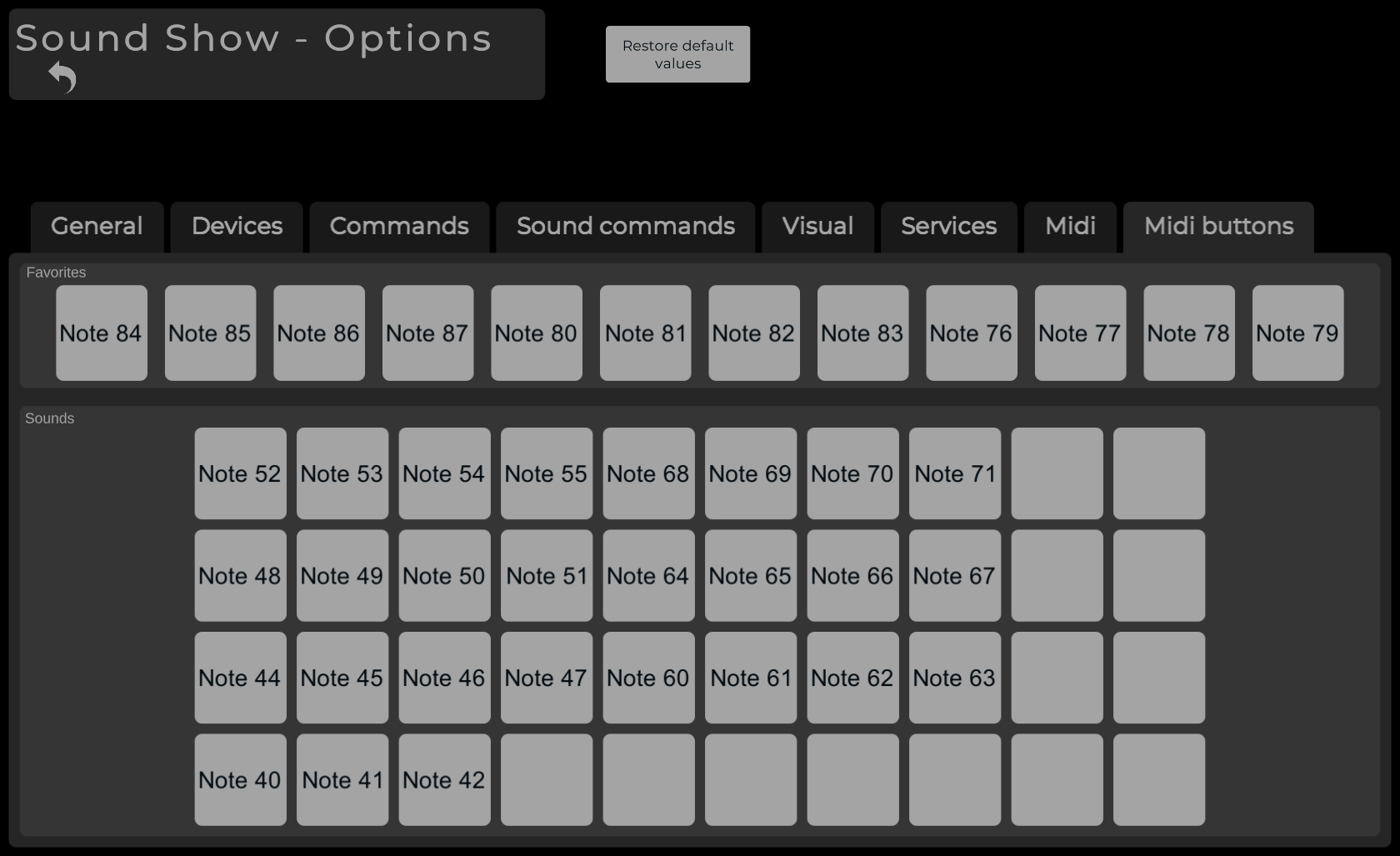 For the launch of the sounds, go to the "Midi buttons" tab and assign each button to a midi action.
Futures evolutions
​The way the configuration is done is currently not satisfying. There is a lot of work to be done to make it better but it is a first great step. Here are some things I want to work on :
Better general midi configuration interface
Better configuration for the knob and sliders.
Handling "play only when pressed" (stop sound on release)
Possibility to use of the velocity of the notes to set the volume
More actions to be associated to midi control
...